"CATS" at Wiener Ronacher
The successful hit musical "CATS" is back in Vienna in a modernized version of the original production!
Rum Tum Tugger, Mr. Mistoffelees, Grizabella and other pussy cats compete since the end of September 2019 at the Ronacher for another cat life.
Since its premiere in London in 1981, the legendary musical classic "CATS" has thrilled more than 73 million viewers worldwide in more than 30 countries and 16 languages.
In Vienna, the spectacle has been going on for seven years without interruption! You can see "CATS" in it´s original production in slightly revised version from London in German language.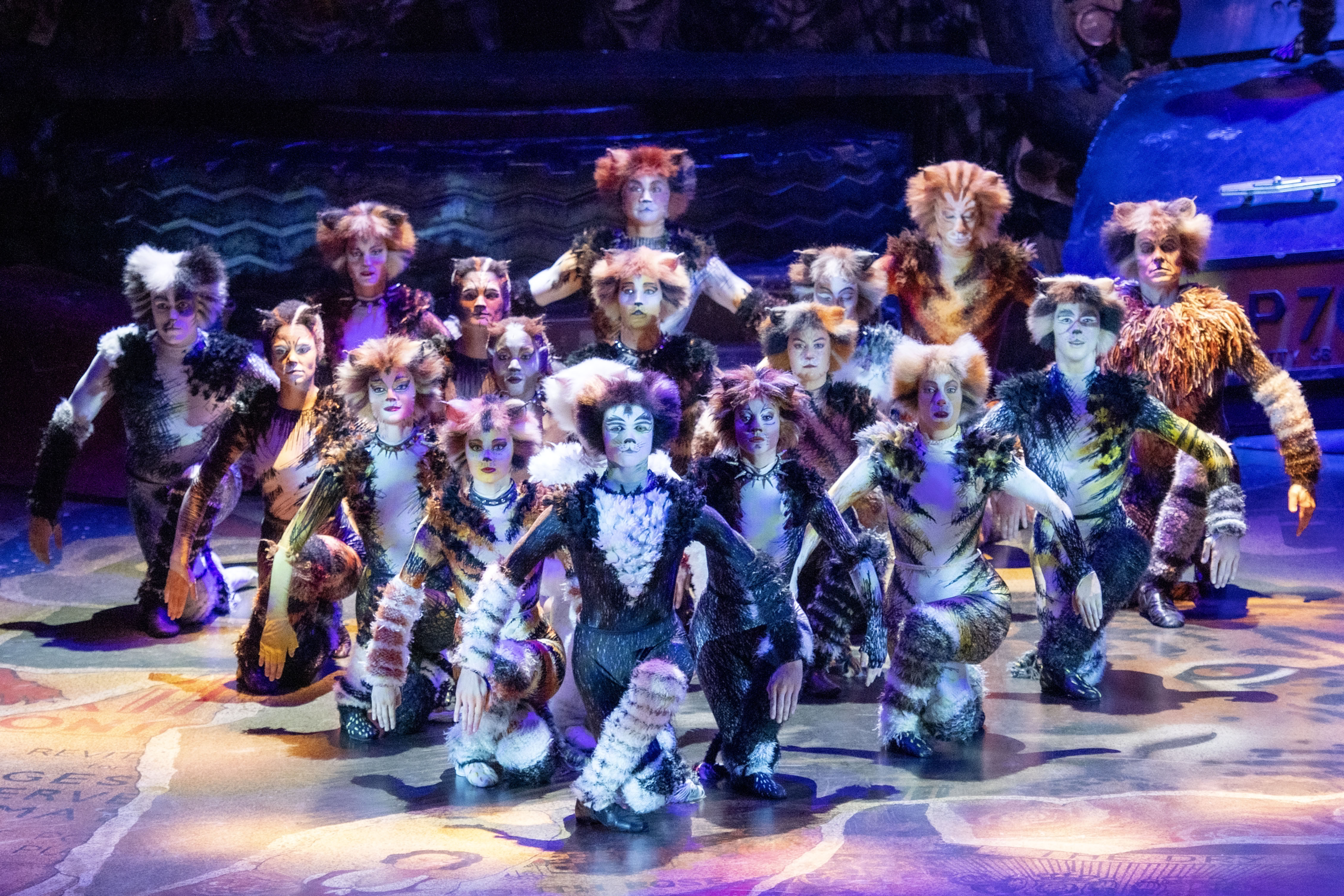 CATS Ensemble 6 © Deen van Meer

CATS Nicholas Li (Macavity)© Deen van Meer

CATS Dominik Hees (Rum Tum Tugger) und Ensemble © Deen van Meer

CATS Ensemble 4 © Deen van Meer

CATS Felix Martin (Gus) Barbara Obermeier (Jellylorum) © Deen van Meer

CATS Gerben Grimmius (Skimbleshanks) Ensemble © VBW Deen van Meer
The cat story is based on the literary model of Nobel laureate T. S. Eliot, the world-famous tunes are written by Andrew Llyod Webber. His "CATS" songs have written musical history: everyone knows the stirring song "Memory", sung by stars such as Barbra Streisand and Angelika Milster. Curtain up for Grizabella and the acrobatic silk paws of the "Jellicle" clowder of cats. Tickets online at the Vereinigten Bühnen Wiens !
From the Hotel Zipser you can easily reach the venue in a few stops by taking the Tram-Line "2". Your hotel room can be booked directly through this site.
When: September 20th 2019 – Juli 26th 2020
Where: Seilerstätte 9, 1010 Wien
Information: Wiener Ronacher
Contribution Picture: TM © 1981 RUG LTD CATS LOGO DESIGNED BY DEWYNTERS