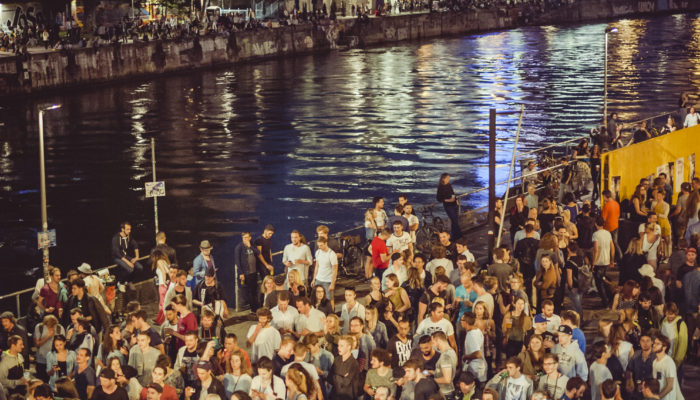 13. Wiener Donaukanaltreiben
From Friday May 24th to Sunday May 26th 2019, the "Wiener Donaukanaltreiben" (Danube Canal Festival) takes place for the 13th time, a three-day festival for music, art and culture on the Vienna Danube Canal. The inner-city water vein is a hotspot of the urban cultural and gastronomic scene as well as recreational area.
At free admission, the approximately 30,000 visitors per year are offered between Spittelau and Franzensbrücke at around 15 locations – including the Summer Stage, the Herrmann beach bar, the Adriatic Sea and the Badeschiff – a colourful and varied program.









There are live performances by local bands such as Yokohomo, Like Elephants or Kahlenberg, from Germany Stereo Total, Rikas or Fortuna Ehrenfeld and many other bands demonstrate on the main stage at the Salztorbrücke the diversity of the Danube Canal Festival. Late in the evening indoor after-show parties take place.

The "1.Vienna boat taxi" takes visitors free of charge on the waterway to the various venues at the following times:
Friday, May 24th from 07:00 pm to 09:00 pm
Saturday, May 25th from 04:00 pm to 08:00 pm
Sunday, May 26th from 04:00 pm to 07:00 pm
Departure point is directly at the main stage at Salztorbrücke.
When: Mai 24th to May 26th 2019
Where: Danube canal promenade between Spittelau and Franzensbrücke
Information: Donaukanaltreiben
Pictures: DKT Donaukanaltreiben © Jana Sabo