After our first post about  Summer-Locations in Vienna we go on with the Beach Clubs on the other side of the Danube Canal – on the 2nd district .
The area has developed over the years into a stretch of beach with a great atmosphere where visitors can try various delicacies.
Adria Wien
One could be forgiven for thinking that this is the Adriatic, as Adria Wien offers deck chairs, cocktails, a beach and a varied programme. In terms of food, it offers everything from Thai cuisine and Italian cuisine through to vegan food – visitors are spoiled for choice here This place is great to visit even in bad weather as visitors can find shelter in the "Glasshouse" pavilion Details of the varied programme, including panel discussions, readings, exhibitions or jazz are available on Adria's website.
More information: Website Adria Wien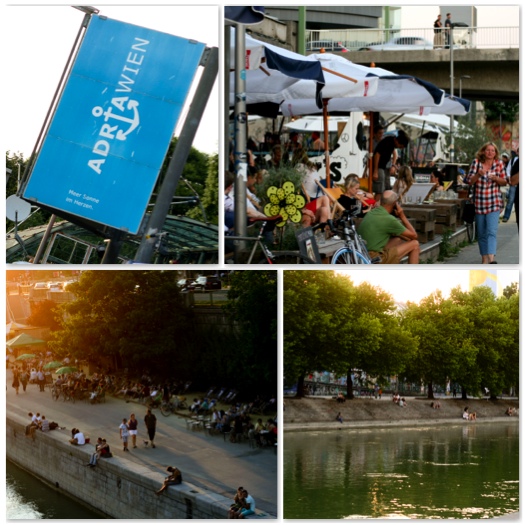 Wake Up
One could also call this location in Vienna a surfer chill-out zone. Vienna has a wakeboard lift where beginners and advanced can pursue their wakeboard activities. The "Wake Up" is situated right next to the lift and frequented by wakeboarders as well as sun-worshippers, who chill out, hang around the beach bar, or enjoy fine dining in the restaurant. In addition to "surf atmosphere," it offers spectacular views of the Danube River and the surrounding nature. This is a must-visit place for chill-out lovers and still within easy reach – simply take the underground to U2 Doaustadtbrücke station.
More information: Website Wake Up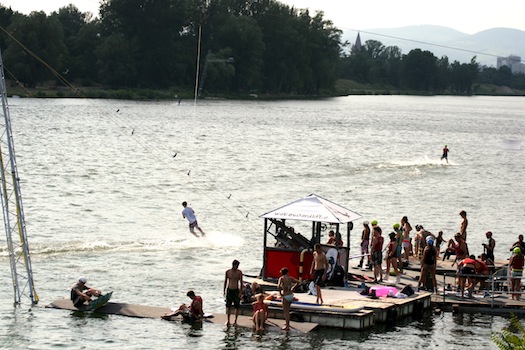 Map: