Christmas atmopshere in Vienna
Vienna likes to dress up in the Christmas spirit early and often – 7-8 weeks before Christmas the streets are equipped with their lighting; no later than 6 weeks before Christmas the first Christmas markets open. From then on, the city smells of mulled wine, roasted chestnuts and Christmas cookies and invites you to choose a Christmas decoration or to get the gifts for Christmas day. While not all markets also offer this, some, such as the hot spot in the MQ – serve networks between friends, acquaintances and colleagues before Christmas. We took a look at the biggest Christmas and Advent markets in Vienna and found something for everyone.
This week we go on a discovery tour of the Christmas markets that are the first to open their stalls this year. In our next post we will show Schönbrunn, Belvedere and a tip or two as to where you can spend an even more romantic Christmas season in Vienna.
Christkindlmarkt at Rathausplatz
Since 1975, the large area at the Rathausplatz has provided plenty of room for the Christmas huts to offer all kinds of things for the upcoming holiday season – gifts, crafts, punch and sweets can be found here. A popular place, especially for tourists and small children. Particularly impressive is the town hall, which is equipped with a giant Advent calendar from 1 December.
16.11.-24.12, Sun-Thu: 10-21.30 ; Fri & Sat: 10-22.00 (24.12.: 10-17.00), Rathausplatz, 1010 Wien
www.christkindlmarkt.at
Christmas Village at the Old General Hospital (Alten AKH)
Situated just 5 minutes from our hotel is the old General Hospital. In contrast to the town hall it is a lot quieter here and is protected against the cold wind that can whistle through the streets in the winter in Vienna. You can drink mulled wine and punch here in a relaxed atmosphere, enjoy treats while viewing the original items on offer on the different stalls. Please note that the probability that you will find one or other nice gift here, is quite high.
Altes AKH, 16.11.-23:12., Mon-Sat 14-22.00, Sunday and holidays 11-22.00, Universitätscampus – Hof 1, Alserstraße /4, Spitalgasse 2, 1090 Wien
www.weihnachtsdorf.at
Advent Market at Spittelberg
WWe have already raved about the Spittelberg in the summer, now we are doing the same during the winter. One of the nicest Christmas Markets in Vienna can be found in the narrow streets of the Spittelberg. Crafts from Austria present themselves here in the romantic streets. Whether it's gifts for friends or family, you can find everything here from jewellery through hats to Christmas baking. A popular meeting place for an "after-work-punch".
15.11.-23:12., Mon-Fri 14-21.00, Sat, Sun, holidays 10-21.00 Spittelberggasse, Schrankgasse, Gutenberggasse, 1070 Wien
www.spittelberg.at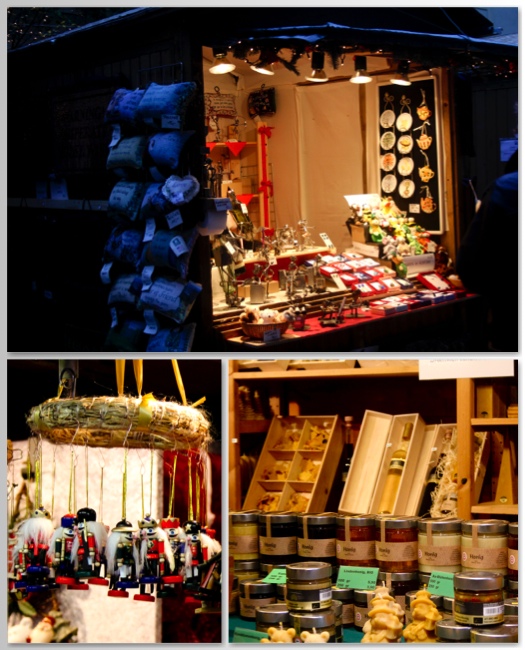 Winter at MQ
No traditional Christmas market, but the Museum Quarter in winter also provides some action. During the "Winter in the MQ" the shops in the area offer mulled wine, punch and so on in the yard. Besides these classic warm drinks you will also find creative variants with ginger, berry, Mojito Style and so on. These can be enjoyed not only outside of the well-known "Enzo" (seating – in winter as bar tables), but also in the "igloos" that are furnished with lambskin and other stylish furniture and invite you in for a drink. For those who want to be active, you can also go curling, play a round on the large Carrera track or visit one of the many events. But if it is too cold, you can quickly pop into one of the MQ shops – very handy
25.10.-06. 01 , MuseumsQuartier Wien, Museumsplatz 1, 1070 Wien
www.mqw.at
An insider's Tipp: from 29th of November until 1st of December you can visit the WeihnachtsQuartier at the Museumsquartier! On 1000m2 you can find all kind of designer creations – from paper to jewellery or clothes – don't miss it!
On the map you see how to get to the markets from our Hotel.
We wish you a wonderful time in Vienna! Enjoy the christmas atmosphere!