"24. Styrian-Spring" at Town Hall Square
From March 30th to April 2nd, 2023, the "24. Styria Spring" with hearty delicacies from the region, upbeat music, rousing entertainment and rustic warmth on Vienna's Rathausplatz!
Styria up close in Vienna
Experience authentic Styrian customs up close or dance, sing and platter to traditional brass band music. In the warm spring sun, enjoy regional Styrian delicacies such as Ausseer char, southern Styrian wine and experience the traditional tapping of the Gösser brewery with Styrian celebrities such as the ski racers Nici Schmidhofer and Conny Hütter, Johannes Lafer or the Daffodil Highnesses.
From painting Easter bunnies for children, decorating gingerbread hearts or tying palm bushes to blowgun shooting with a competition. With lots of music, such as the Desperate Brasswives or the 30th anniversary of the Edlseer, along with culinary delicacies and – last but not least – the best offers for spring and summer holidays, a good atmosphere is ensured on Vienna's Rathausplatz!
"Styrian dishes served"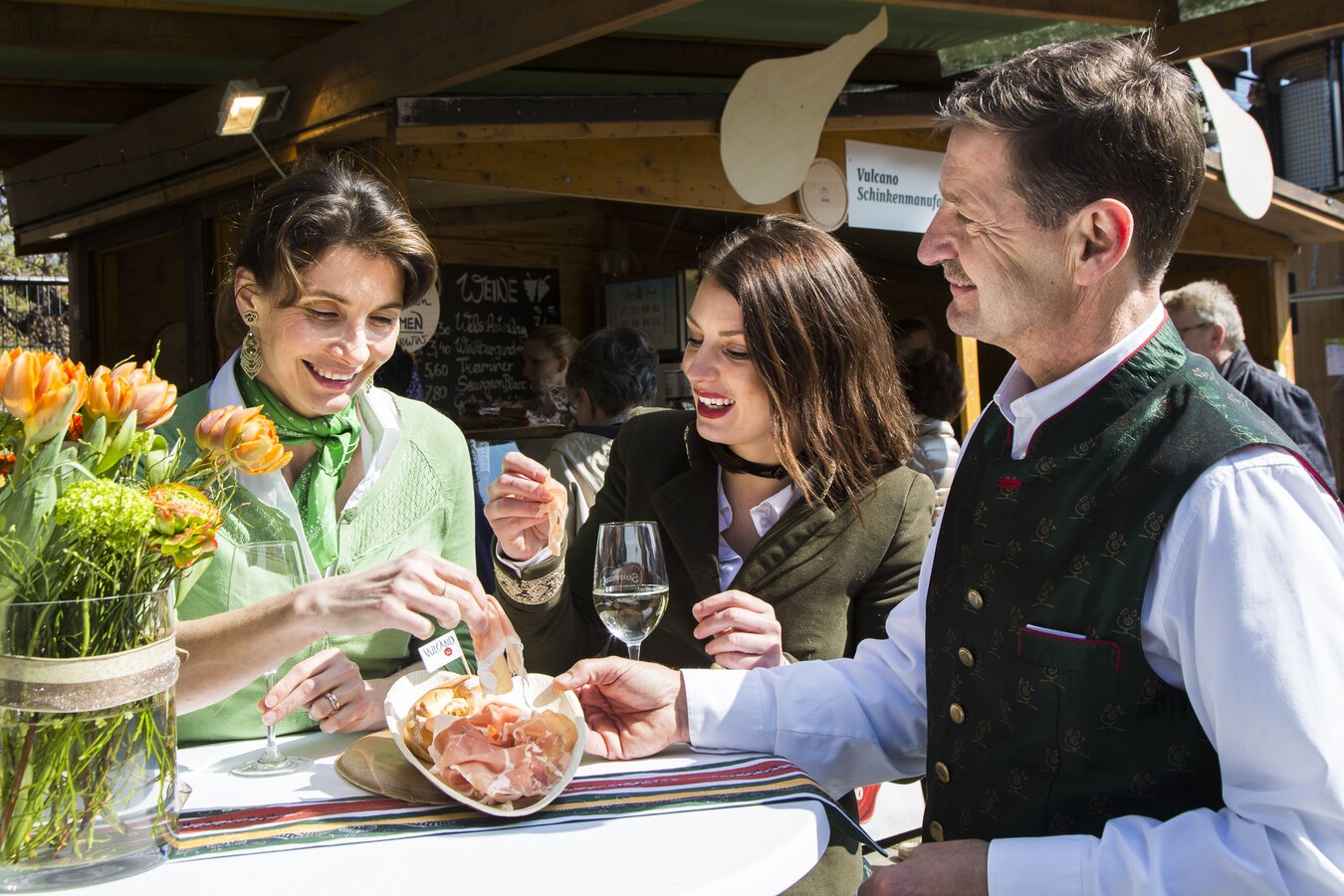 As a fixed point around the "Styria Spring", it is a tradition for selected Viennese restaurateurs that Styrian specialties are on the menu. During the Styrian weeks, pumpkin seed oil, pumpkin dishes, Styrian Vulcano ham and sheep's cheese from Styria as well as many other delicacies spoil the palates of the restaurant guests.
More information and map
The Hotel Zipser is looking forward to welcoming numerous employees and exhibitors from Styria Tourism in our house! The extensive program of the Styrian Tourist Association can be found on the website: "Styria Spring". Good entertainment!
When: March 30th to April 02nd 2023
Where: 01 district, Town Hall Square
Picture: © Steiermark Tourismus | Jürgen Hammerschmid