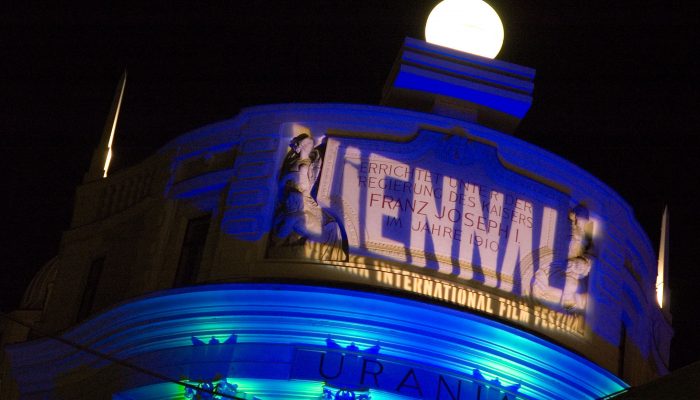 "V'20 Viennale" which will take place this truly extraordinary year from October 22nd to November 01th 2020 is considered Austria's most important Film Festival.
Every year in October, the "Viennale", with its urban flair and international focus, takes place in the center of Vienna with its beautiful, comfortable cinemas of Austria, with 150 national and international directors as well as actors and more than 94,000 visitors.
300 feature,- documentary and short films

The VIENNALE presents in its annual main program an accentuated selection of new cinematic works from all countries, national and partly international premieres, all of them examples of a vibrant cinematography of aesthetic stubbornness and political relevance. In addition to the newest feature film production in all its forms, genres and narrative styles, the festival pays special attention to documentary films, international short films and experimental works and from the crossover area. The large historical retrospective in cooperation with the Austrian Filmmuseum, as well as the various special programs, tributes and hommages are dedicated to important international film makers and institutions during the festival.
Viennale and COVID-19
In order to ensure all applicable hygiene regulations and the minimum distance, the following measures were decided for this year to ensure the safety of visitors and employees: Only assigned seats (single and double seats) are offered for all participating cinemas. When purchasing tickets, you must provide your email address and mobile phone number if ContactTracing is required. For the first time it will be possible to print out "Print at Home" tickets at home in order to minimize direct contact. Important: No admission to the cinema halls after the performance has started.

Tickets are available at October 17th 10:00 am online !
When: October 22nd to November 01th 2020
Where: various Cinemas in Vienna
Information: Viennale
From the Hotel Zipser you can easily reach Vienna's numerous venues in just a few stations. Our hotel offers a convenient location with modern amenities in every guestroom and superb service. Your room can be booked quickly and conveniently via online reservation.
Teaserpicture: © Alexi Pelekanos