Known for its history and the wonderful buildings, Vienna is not only a city of old buildings, traditions and memories, it is also a place where you can find many things from times past. Collectors will often strike lucky here – whether in terms of furniture, accessories, cars, or fashion – in Vienna you can find almost everything in antiques and also all that the vintage heart desires. Whether it's an old Barcelona chair, a desk from the 70's, a petticoat dress from the 50s or a vintage Chanel bag, with the necessary Muse you can find what you are looking for. In addition to the flea markets – especially the Flea Market at Naschmarkt- which we will write a report about as soon as it gets warmer – there are numerous shops in Vienna where you can find wonderful old classics, dusty modern and even retro stuff. This time we have sought out and visited some shops and we want to introduce them here, because perhaps one or other of you would like to take a little piece of something old away with you from Vienna. One should however be careful that, in German, vintage also refers to things which have been "made to look old" and not, like in English, things which actually are old. We have focused on those shops which really sell old things – things that remind you of a different time – in terms of clothing and furniture. .
Catrinette . ein Herz für Vintage
Here is the living room for vintage lovers! ! Furniture, accessories, clothes and records of the 1950s and 1960s await you here. Not only treasures from Vienna, but also from Paris or New York. Address: Porzellangasse 28, 1090 Vienna, Austria 
Address: Porzellangasse 28 1090 Vienna, Austria
Flo Vintage
Probably the most famous vintage shop in Vienna – the Louis Vuitton City Guild also swarms here. "This shop is heaven for vintage fans… ", it is an absolute must for those who love vintage and want to experience the hits of different decades. Moreover, famous designers like Stella McCartney, Marc Jacobs and Helmut Lang have already found inspiration for their collections here.
Address: Schleifmühlgasse 15a,1040 Vienna, Austria
Fräulein Kleidsam
Looking for unusual fashion? Here you'll find not only original but also new designs. The collections are composed of dresses, sought after items and accessories and is definitely something for those women who want to find very special and original pieces. This is a treasure trove for vintage fashionistas.
Address: Galerie Abendstern Seisgasse 3, 1040 Wien
Glasfrabrik
On 2000m2 this is not only vintage but also antiques, used goods and cultural objects from all eras between 1670 and 1970. From porcelain, vases, paintings, prints and drawings to wall clocks and chandeliers here you will find many things. Simply stop by and be amazed. .
Address: Lorenz Mandl Gasse 25 1160 Wien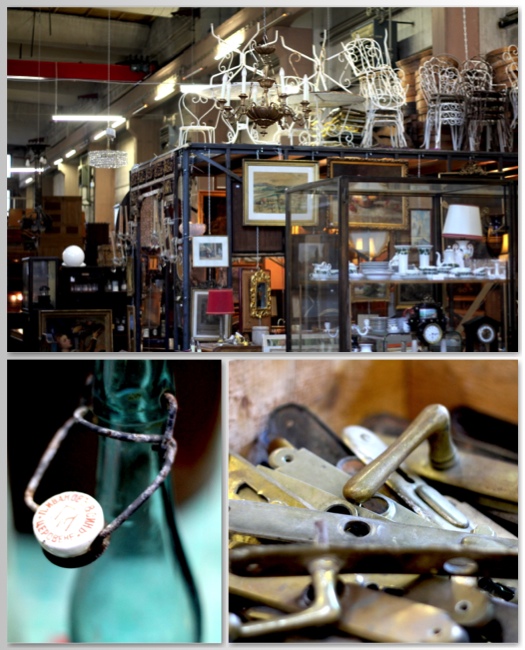 Vintagerie . the modernist showroom.
Furniture & object fans will strike lucky here. Here you will find furniture, lamps and accessories from the '30s to 80's of the previous century. While sipping delicious pink champagne, you can browse furniture and accessories to find that special something for your home or a reminder of Vienna.
Address: Nelkengasse 4, 1060 Wien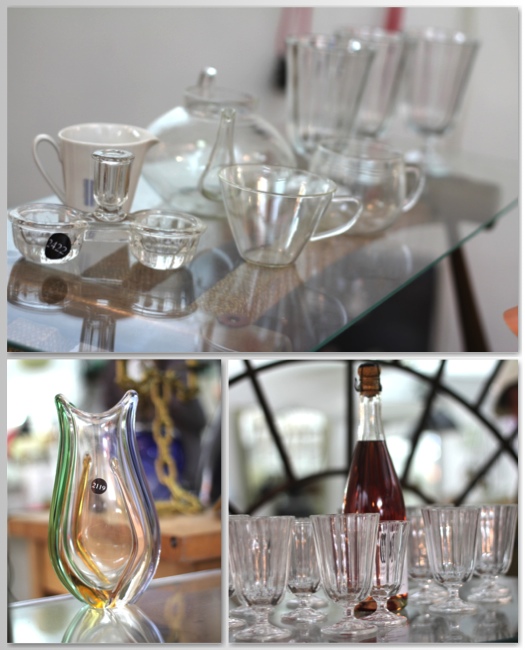 In addition to the many shops – naturally we haven't been able to cover all of them here -Fräulein Kleidsam arranges the Vintage Salon Vienna. In this market, which takes place in September, expect a wide variety of vintage labels from the fields of fashion, art, design, furniture and home accessories. A real experience! The evening social program gives the flair of a shopping experience from past times. This year it will take place at the Semperdepot – a wonderful setting.
Those who are now wondering what Vienna used to look like, can also strike it lucky, at least in bookshops or on Facebook. "Vintage Vienna" is the name of the Page that collects contemporary documents of many Viennese that show the transformation of a city which has not only changed, but has also experienced positive development – a journey through time showing how the Viennese dressed or how the Kärntner Straße looked when cars were allowed to drive there. Stories from another time…
Have a nice Shopping day!
Here is a map to help you locate all the shops: