Christmas Village Uni Campus – Altes AKH
The Christmas village in the university campus takes place every year in the Advent in the beautiful park of the former Viennese Main Hospital and enchants young and old with Christmas fragrances, festive sounds and glorious light. The lovingly star-shaped Christmas village consists of approx. 50 festively decorated cabins.

A very special Christmas market
The Christmas market is somewhat smaller and more tranquil compared to other Christmas markets in Vienna, but has a very special flair, which one should have experienced. Surrounded by the time-honored walls of the old Viennese hospital from the imperial age, which has since been transformed into a university campus, one gets very little from the hustle and bustle of the city.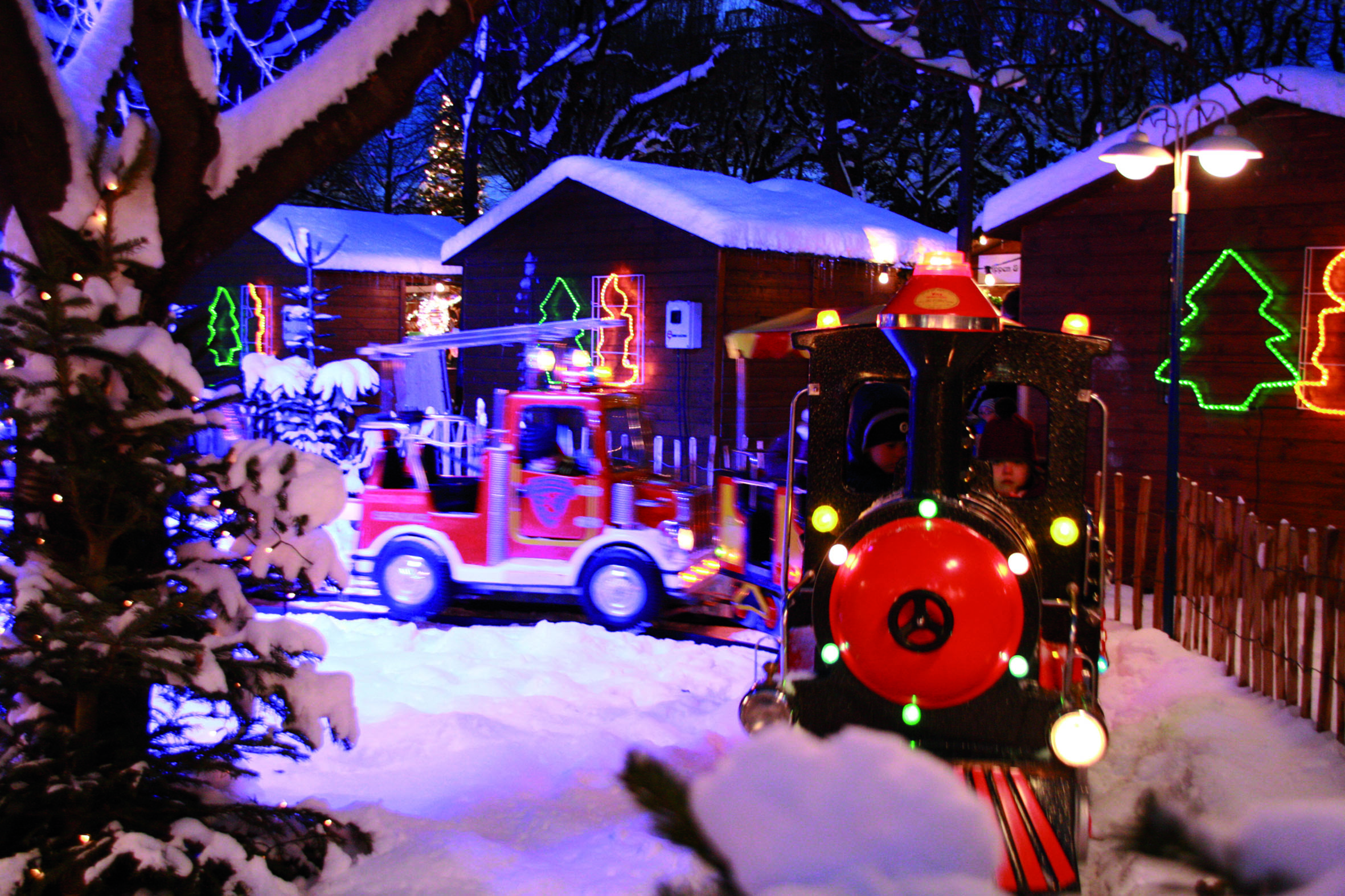 Children's eye-catchers glow at the sight of the living crib, the nostalgic children's carousel and the adorable Christmas railway, while the adult visitors of the Christkindelmarktet enjoy the varied range of noble presents, colorful Christmas decorations and the numerous treats. In addition to the Punch- and mulled wine cabins, there are many restaurants around the Christmas village to further socialize. Also this year there is again an ice rink which invites sporty visitors to the curling.

For Viennese and tourists this Christmas market is an absolute must, as they can still experience the original and cozy atmosphere of Viennese Christmas time.
More Informationen and Map
Find out more about "Christmas Markets in Vienna" here.
When: 11.11 – 23.12 | Mon – Wed: 02:00 pm – 10:00 pm, Thu – Fri 02:00 pm – 11:00 pm, Sat 11:00 am – 11:00 pm & Sun 11:00 am – 09:00 pm
Where:

Universitätscampus, Alser Straße 4, Spitalgasse 2, 1090 Vienna

Information:

Christmas Village Altes AKH
Picture: © MAGMAG events & promotion GmbH