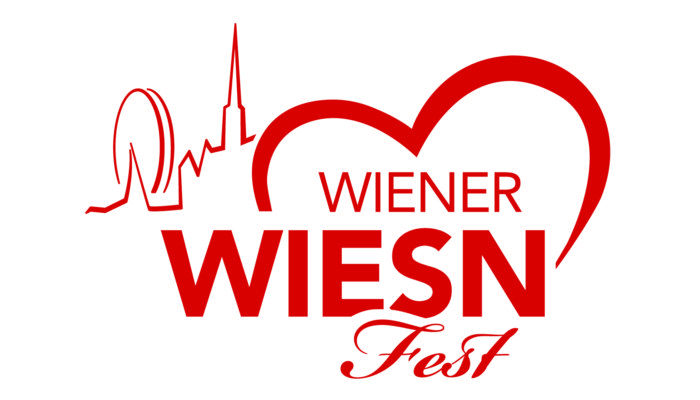 From September 26th to October 13th 2019 the "9th Wiener Wiesn" will take place on the Kaiserwiese in the Vienna Prater. The "Wiener Wiesn-Fest " (Viennese Oktoberfest) celebrates 18 days of traditions, folk music and party atmosphere. In 3 party tents and in 5 alpin cabin, visitors can enjoy music and traditional food.

Traditional and Oktoberfest
For a total of 900 hours, 1900 musicians will entertain the audience with live music and invite them to dance. The program includes the following acts in the various tents (the "louder" Gösser tent, Wojnar's Kaiser tent and the "more grounded" Wiesbauer tent) Programm Festzelt & Festbühne

On a total area of over 5,000 m² visitors can enjoy real Oktoberfest atmosphere in Vienna. The morning brunch as well as the so-called "Afternoon Gaudi" are freely accessible, while for the evening events from Wednesday to Saturday and themed events in the tents tickets must be purchased. Every evening free admission to live music & fine dining is available in the five alp cabins from 12:30noon to 01:00am early morning!


Bieranstich © Harald Klemm


Goldhauben am Wiener Wiesn Fest © Harald Klemm

Bundesländertage Kärnten Volkstanzgruppe Hermagor © Roland Rudolph




Partystimmung Musikaward © Harald Klemm
As last year, the "Pop & Folk Afternoon" is every Wednesday and Thursday from 01:30pm to 06:00pm and for the youngest visitors, the "Children Wiesn" from Friday to Sunday, 11:30am to 005:30pm with a variety of children's programs. The numerous visitors is offered daily plenty of entertainment and genuine local customs & tradition from all regions of Austria, and of course also plenty of beer.
Festival open from 11:30am
from 11:30noon – 02:30pm free entrance to the morning brunch
from 02:00pm Folk music & Austrian custom and traditions
from 03:00pm – 06:00pm Afternoon concerts in the tents
Tickets & Location
When: from September 26th to October 13th 2019
Where:  Kaiserwiese Viennese Prater 90, 1020 Wien
Information and Tickets: Wiener Wiesn-Fest
The festival area at the Viennese Prater can be reached in just a few minutes by Underground line U2. The Hotel Zipser offers a convenient location with modern amenities in every guestroom and personal service. You can reserve your room quickly and comfortably through this page.
Logo: © Wiener Wiesn