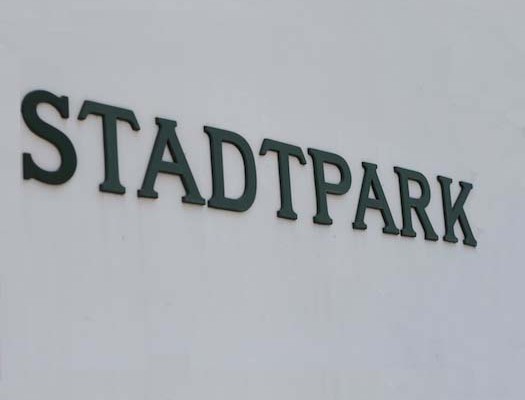 Green Oases in Vienna – Stadtpark
The innumerable city parks from the small "Beserlpark" (thats how vienese say to really small greens) up to the large green lung of Vienna city centre, the Stadtpark, provide ideal opportunities to escape from the heat and to tank some energy in the shady green for further exploration tours and walks.
Alone in Vienna city centre, in the first district, there are around 10 parks, not all of which may invite you to linger around. The Esperantopark, Girardipark and Rosa-Mayreder Park are surrounded by busy roads and shine with their ornamental flower plantings. In Esperantopart, the access to Viennas canalisation is also hidden where one can start the famous "Dritte-Mann-Tour".
There are some beautiful large parks and gardens such as the Resselpark at Karlsplatz, the Rathauspark or the famous two gardens around Hofburg, the Volksgarten and its "little brother", the Burggarten. We would like to describe the special features of both these gardens separately.
The largest of all city centre parks is the Stadtpark, which not only forms the border between the first and the third district of the city but also follows the Ringstraße over a distance of around half a kilometre. Considering the large range of monuments, buildings and culinary highlights we will start with this park:
The Stadtpark
The largest of all Vienna city centre parks emerged in course of the demolition of the city wall and was made accessible to the public in 1862 as one of the first city parks. Since then, the park is divided into two halves by Wienfluss (Vienna river), which are connected to each other through the city park bridge.
While the southern part is primarily devoted to children but the other side is covered with stretches of water and a large old stock of trees.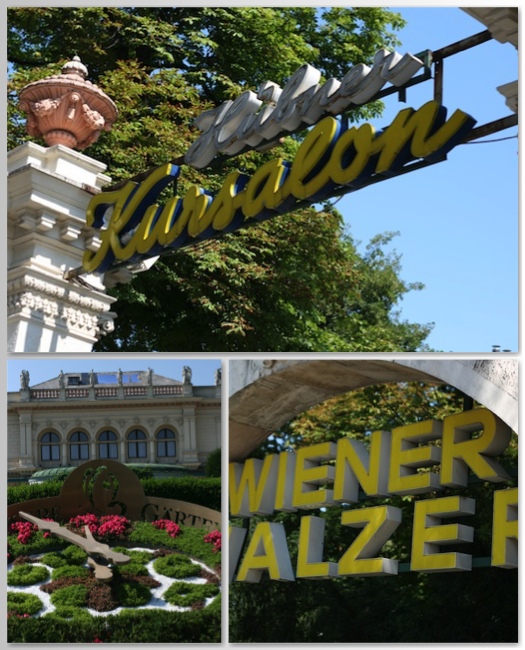 The most prominent building in Stadtpark is Kursalon. This magnificent building, which earlier served as a popular dance and concert venue for the Strauss brothers as well, is suitable today for balls, concerts and clubbing with its wonderful terrace in the park.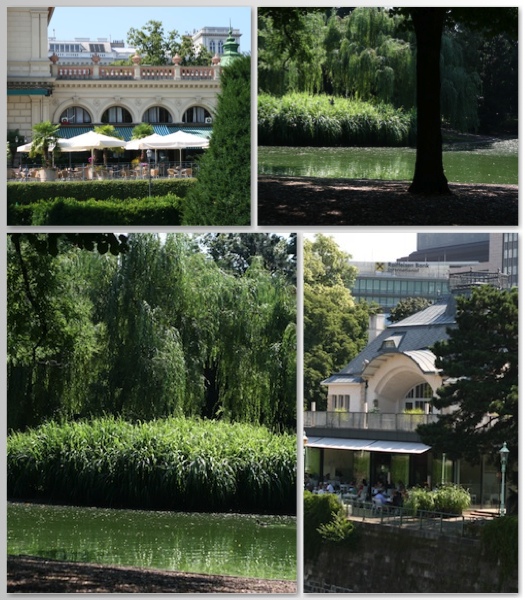 Another dominant building in the park is Meierei, which was originally built as a milk refreshment kiosk. With its wonderful location just near the Wienfluss (Vienna river), it is home to an excellent restaurant today with a lovely view: The Steirereck.

The Stadtpark is not only very spacious with an area of around 65.000m², but it is also home to most of the monuments and statues of all parks in the inner city. The best-known and most photographed spot is the gold platted bronze statue of Johann Strauss (Son). Beside this, the statues of Franz Schubert, Franz Lehar, Robert Stolz and Anton Bruckner can also be admired.

Viennas Stadtpark is accessible by public transport not only through the subways lines U3 and U4 but also through the tramline 2 and the bus lines 3A and 74A. From our hotel you can reach it via the subway U2/U3 in 15 Minutes