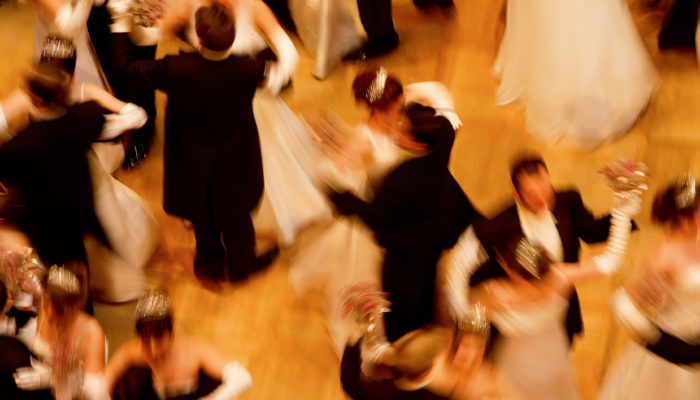 On February 16th 2023, the Vienna State Opera once again turn into the most famous and elegant ballroom in the world. The "Vienna Opera Ball", which takes place on the last Thursday before the end of carnival in the halls of the Vienna State Opera, is undisputedly the absolute highlight of the Viennese ball season after a 2-year break.

The Ball of balls
Among the approx. 450 ball events, the opera ball is most recognized by numerous stars visiting the ball from all over the world and the huge media interest. However, it requires a lot of organization from 350 workers and 150 assistants during the reconstruction phase, after all, the seating must be dismantled, the dance floor and stage boxes must be build and many other things needs to rebuilt before the red carpet can welcome the numerous local and international ball guests.
The ball of artists and cultural creators, which takes place under the organization of Nadja Swarovski, Birgit Reitbauer as well as Katha Häckel-Schinkinger and Maryam Yeganehfar is an event that attracts attention worldwide. The entrance ceremony of the young ladies and gentlemen Committee is annually one of the highlights of the Opera Ball. About 144 debutant couples from 13 different countries open the ball, this year for the third time under the direction of the Upper Austrian dance school Santner.
All Opera
The debutantes wear the "Tiara" by the Austrian company Swarovski, designed this year by Swarovski's Creative Director Giovanna Engelbert. The coveted headdress has been an integral part of the opening of the Vienna Opera Ball for 60 years, and each debutante will receive the high-quality tiara as a present from Swarovski. The ball begins after the entrance of the Austrian Federal President in his lodge. After the famous words "Alles Walzer" the floor is finally opened for the dance enthusiasts ball visitors.
Fledermaus and Orpheus Quadrillen
The Fledermaus- und Orpheus-Quadrille is an integral part of the ball at midnight. In this form of the quadrille every dancing step is announced during the dance. The quadrille will be repeated after midnight at 02:00am and at 04:00am in the morning. Around 06:00am in the morning, the work begins again with the cleaning and dismantling, so that the Viennese state opera can resume the accustomed operation.
From the Hotel Zipser you can reach the State Opera in a few minutes by public transport.
When: February 16th 2023, Admission from 08:40pm

Where: Vienna State Opera, Opernring 2, 1010 Vienna
Web: Vienna Opera Ball
Pictures: @ WienTourismus – Peter Rigaud